SmartTube Next
SmartTube also known as SmartTubeNext is an Android TV YouTube client which allows users to enjoy ad-free content, Sponsor free content and more.
Version 19.28
At this point in life, it would be rare to find someone unaware or unfamiliar with YouTube unless they were never exposed to the internet, to begin with. This platform is known as the biggest, most popular video hosting client and the second-largest search engine after Google. Indeed, this great video giant has a lot to offer and is compatible with almost, if not all, every smart device in the global market. However, with such size and popularity, people are bound to find flaws, however insignificant they may be, and come up with their own version of perfection. That's how various third-party applications, such as SmartTubeNext APK, mimicking YouTube's services but with an improved service platform come to be.
One of the most popular smart devices that homeowners enjoy streaming YouTube content from is the smart TV. These digitalized and AI-based screens have given people a lot of streaming options while breaking their cable limitations.
However, developers have come up with ways in which people who are addicted to YouTube can enjoy more viewing options that the platform doesn't offer. With a UI that synchronizes with the modern Android TV look, SmartTubeNext APK provides users with an opportunity to upgrade and maximize their viewing experience by a significant margin. Let's take a look at what this app's hype is all about.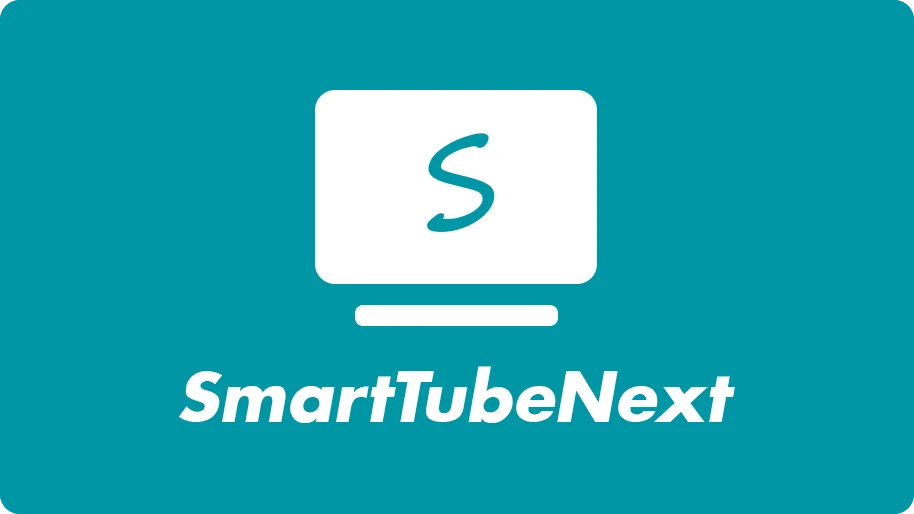 What is SmartTubeNext APK?
What do you know about YouTube? For one, it's a Google-owned product as from 2006 October when Google decided to purchase the platform for an astonishing $1.65 billion. Not surprisingly, this is considered one of the most successful investments as YouTube is currently estimated to be worth more than 100x of its purchase price.
Numbers aside, being owned by Google means that it requires one to have Google Play services on their devices to install and use YouTube. However, not all smart TVs and other streaming devices would allow you to install the app without Google Services, and that's where the SmartTubeNext APK comes in to save the day.
The SmartTubeNext APK can be defined as an open-sourced software that allows users to use YouTube on various streaming devices such as Smart TVs, FireStick, Fire TV, Android boxes, and even Roku without having Google Play services installed. This doesn't mean that just because you don't need Google Play, you can't access your account content on the platform.
The SmartTubeNext APK allows you to sign in to your account and access all your subscriptions, liked videos, playlists, shared content, and history as you wish. It's just a way of telling users they can get more control of YouTube and its options at no premium cost. Yes, that's right, the app also comes with YouTube premium features for free.
App Details
| | |
| --- | --- |
| Name | SmartTubeNext |
| Version | 19.28 |
| Developer | Yuriy L |
| Size | 22.5 MB |
| Last updated | September 27, 2023 |
Download SmartTubeNext APK for Android Based Smart TVs
We all love music videos, especially when our favorite artists drop something new. Most of these videos usually start with scenes that are non-music based, and while they might be interesting the first few plays, it can get annoying having to start forwarding to where the music actually starts every time. However, being an open-source app allows the SmartTubeNext APK to flex its potential in such scenarios by letting users submit the start and end of every non-music segment of the videos. Users can skip right to the music part of the video and not waste much of their viewing time revising unnecessary segments. Pretty cool, right? This is just one of the many possibilities that come with installing SmartTubeNext APK on your Android Device.
Users can also watch ad-free content in high definition from as low as 420p up to 8K videos. Whether it's Ultra or Quad High Definition, SmartTubeNext APK can support your viewing needs in the highest resolutions. Ad-blocking features, a multilingual keyboard, and regular updates make this app a one-of-a-kind companion for your Android device.
If you're looking to get a hold of it, you would have to visit third-party websites since the app store doesn't allow such modifications of versions of its original products. Today, I have provided you with a direct download link from which you can access all the thrill of the SmartTubeNext APK. Click on the link above to start downloading.
Features
---
Organized Categories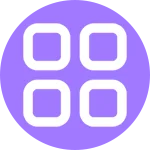 The SmartTubeNext APK is organized into categories to allow users to easily find whatever it is they're looking for. Unlike the original YouTube app that brings you random entertainment videos on your home page, this app organizes its content into various categories such as the recommended section, breaking news, cartoons, gaming, television shows, lifestyle, comedy, nature, and recently uploaded videos among others.
SponsorBlock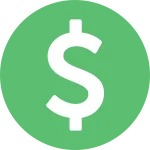 We're all aware of how annoying sponsors, intros, outros, or subscription reminders, among other YouTube video segments, can be especially when you're trying to watch an exciting video. They drain the fun out of everything while introducing themselves in what seems to be some of the longest video intros available. Some content providers tend to overdo it by having their intros last between 30 seconds and an entire minute. It's as though they're trying to recreate YouTube videos with the same intros as Universal Studio Movies.
Luckily, developers wouldn't let their followers' agony go unheard and came up with a viable solution for SmartTubeNext APK called SponsorBlock. This is a free and open-source extension developed to skip or block sponsorship segments in your YouTube videos. Being open-sourced, users submit the beginning and end times of sponsored segments, and everyone else with SponsorBlock can skip right over them. You can even skip various parts of music videos that are non-music related.
No Ads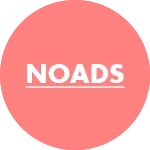 Apart from sponsors, intros, outros, and subscription reminders among other YouTube segments, there are other enemies of a fun video experience known as ads. These features are well-known to rudely interrupt your viewing time and force you to endure seconds of irrelevant content in the name of advertisements. While you can skip some ads, others would only allow you to resume your video once they're done showing.
With YouTube, you might need to get a premium subscription to remove ads. However, the SmartTubeNext APK comes with no ads for all. Enjoy an ad-less and segment-free watching experience that allows you to start viewing any video from its actual beginning to the end without any interruptions. Even the ads in-between videos that cannot be skipped are removed with the help of SmarTubeNext's ad-blocking properties.
Doesn't Require Google Play services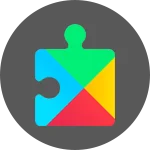 Whenever you want to download and use any Google product such as YouTube, you're required to have Google Play services installed. This rule also applies to smart TVs and other streaming devices alike. However, with SmartTubeNext APK, you don't need Google Play services to enjoy the full premium benefits of YouTube on the go. Simply download and install the APK and enjoy the experience. You can opt to sync your google account with the app so as to access all your subscriptions and liked videos.
Language/Country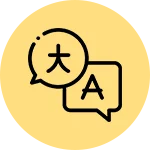 While English is a universal language, a considerable amount of people would prefer to stream videos in their own familiar language, be it French, Deutsch, Spanish, Russian, or even Hindi. SmartTubeNext APK comes with a multi-linguistic feature that allows you to navigate through the app in the language of your choice among the available options. Also, if you wish to view content from a certain country while based in another, you can always change that in the settings. All you'd have to do is select the country of your choice and restart the app to implement the changes.
Video Player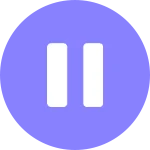 You can adjust the video player settings to your liking. Set your preferred presets or go without any, change the level of video buffer by choosing between low, medium, and high options, and choose your desired audio. You can also manually set how long it would take to auto-hide UI, change the OK button behaviour, adjust Misc settings, or even enable and disable the preview while seeking. There are also developer options that give you a wide range of sub-settings such as sleep timer fix, snap to sync, and set output surface workaround, among others.
User Interface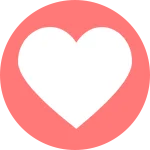 Simple yet elegant. These are two words to describe how easy it is to navigate through the app and find your desired content. Everything is placed into categories to give users an easier way of finding what they want to watch without any hassles.
There are various user interface settings you can adjust to make your experience perfect. You can start by changing the colour scheme of the app to your liking. Switch between options such as teal, dark grey, red, or their OLED versions. You can also alter the style of the card and enable or disable options such as animated previews, auto-scroll cropped titles and multiline titles. Other settings under the user interface include setting your UI scale, channels section sorting, adjusting the video grid-scale, and card text scroll speed, among others.
Background Playback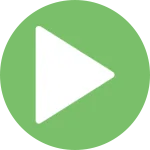 Imagine a common scenario where you're watching something really interesting, which you wouldn't want to be interrupted from, but then a juicy text from your crush comes in. It might not happen, but it doesn't hurt to think of the possibility. Anyway, background playback was created to deal with such inconveniences because you can switch between apps and answer texts while still watching your content on a minimized floating window. With SmartTubeNext APK, you can disable this feature, enable picture in picture mode, or even set it to audio-only. This way, when you're listening to a podcast, for example, you don't have to cut it short just because your crush has finally texted you back after hours of being active just to ask you for the assignments.
YouTube Music Premium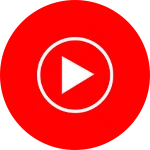 Music is food for the soul, and SmartTubeNext APK gives you access to quality music on the YouTube platform. There are live performances by your favorite artists to enjoy, genre and mood stations to explore, and music of all kinds to discover. The best part is once you select any music video, there won't be any ads that would pop up before the video starts. Get hooked to music greatest hits, sing along to some of the most captivating love songs on the internet, dance to upbeat music by popular artists, and enjoy the top tracks from various regions and countries, among others.
Breaking News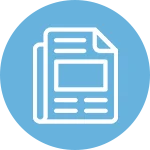 Another interesting feature you can enjoy from the app is breaking news. Get regular videos of important occurrences around the world. Stay in the know with up-to-date content created to educate, inspire and keep you updated on the current trends around the world.
YouTube Vanced vs SmartTubeNext
If you're a member of the deep state third-party applications, then I'm sure you're well aware of YouTube Vanced. This is one of the most favorable YouTube clients you can come across for those who like dark themes. With awesome features that grant you access to the YouTube premium membership for free, it would be a shame if you still haven't considered giving it a shot. Built-in adblocker, background playback, picture-in-picture mode, and adjustable resolution and speed are just a few of the many fantastic features that come with using YouTube Vanced in place of the original application. So, how does it compare to SmartTubeNext APK?
For starters, both these applications are considered YouTube clients that aim to provide users with a much more desirable YouTube experience with all the free premium features involved. However, while YouTube Vanced was specifically designed for android devices, SmartTubeNext APK was initially developed for Smart TVs and other streaming devices such as FireStick, Roku, and android boxes. It can also be used on smartphones as it's equally compatible with any android device. Both apps come with the same YouTube premium features adored by users online.
Final Words
If you thought YouTube was amazing, wait till you see all the options that the SmartTubeNext application has to offer. Your viewing experience should never be limited to Google Play services, and this application exists to prove that. Get your download today, and be sure to share it with friends to give them a taste of how the good things in life are free. I hope you found this article informative as I did while writing it. Be sure to keep in touch for the next piece.